PLANNING YOUR CAKE SMASH LOOK
There are a few approaches to planning your cake smash look. 1) You can contribute as much input as you would like; choose backdrop and main colors, select cake color(s) and syle, or 2) You can choose a few of these things and I will put together the rest, or 3) You can let me do it all for you!
BACKDROP OPTIONS
The backdrop can be a fun solid color or a simple pattern or wood design. I provide a matching banner, ballons, and other decor. The look can include a subtle theme (nautical, circus, vintage).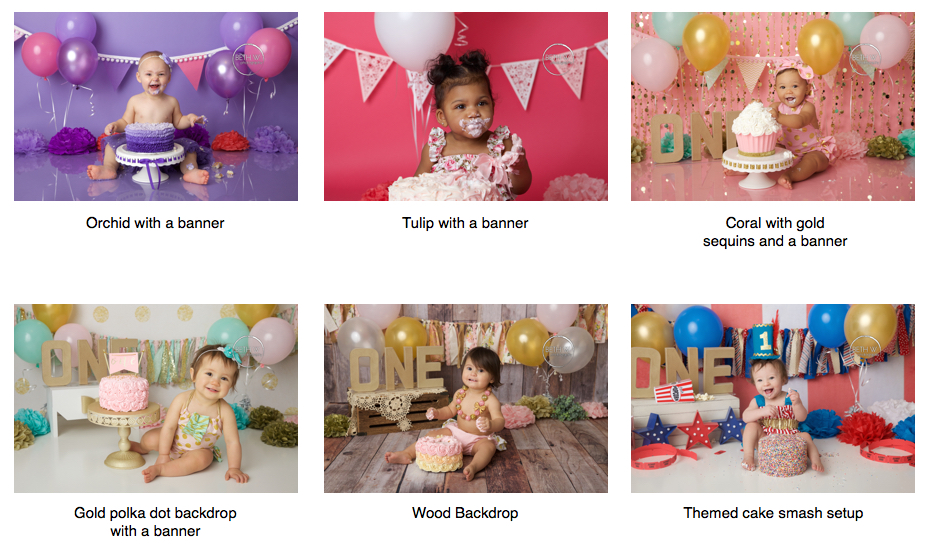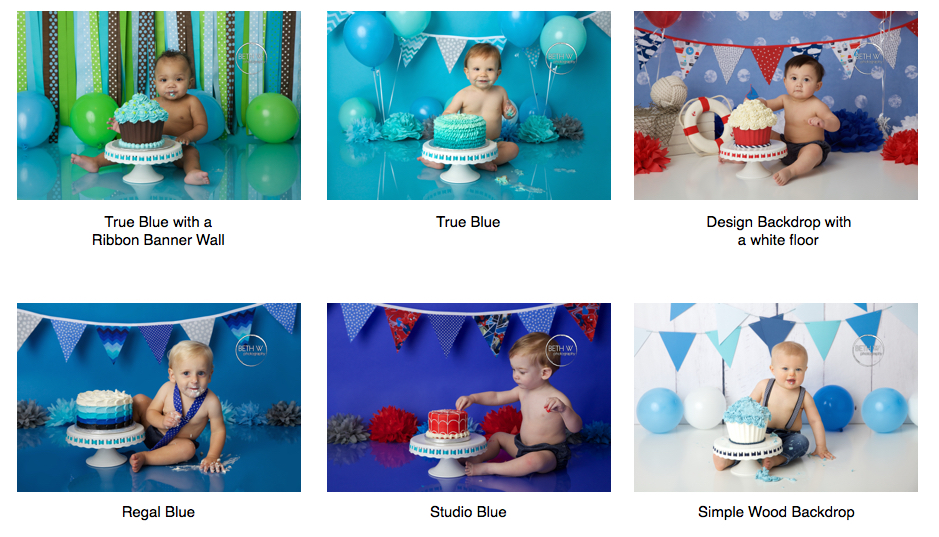 AVAILABLE SOLID COLORS

CAKE OPTIONS
I offer a professionally made 6 inch round cake and a large cupcake that will be ready and waiting for your session! We can collaborate together to design a cake that will match your little ones outfit and the cake smash look. Below are just some examples of what I offer.